Keep calm and carry on Posters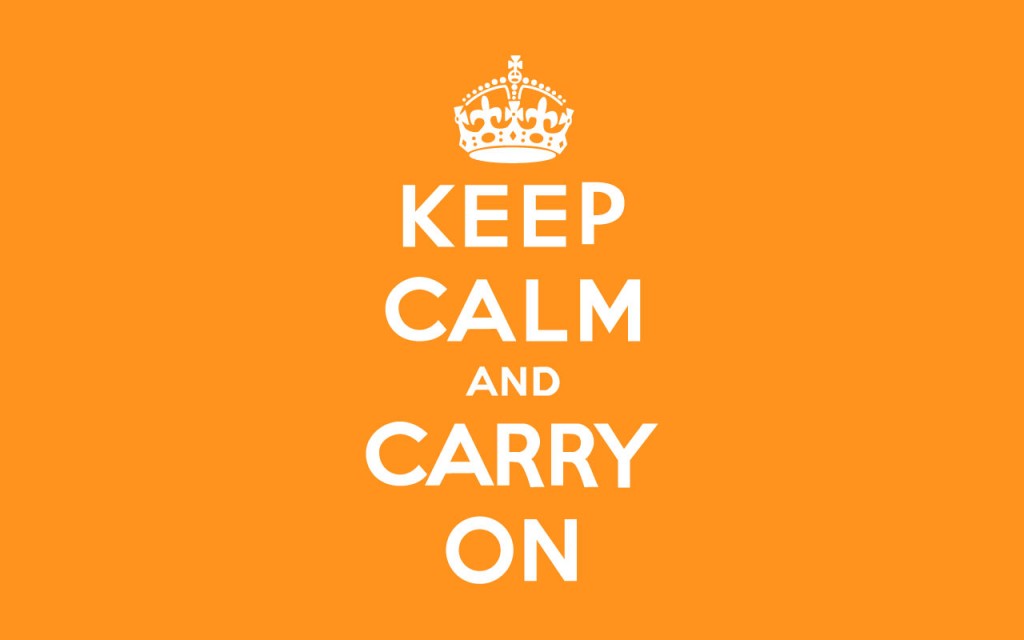 Most of you have seen some of the "Keep Calm and xx" line of posters around. big Letters,  flat backgrounds, witty messages. They are fun! But what is the story behind the artwork?
Keep Calm and Carry On was a propaganda poster that was produced by the British government during the Second World War. The purpose of the poster was to raise the morale of the public after the predicted air attacks that were going to take place. This range of posters had limited distribution and they weren't well known. But who would have said it, after many years they were rediscovered, in 2000 to be precise. A number of companies began to produce them again and since them they have become a Viral phenomena through the social networks!.
At the beginning there were around two designs but another 15 appeared in 2012. Since then people of all backgrounds have improvised their own variations that are often found on Facebook and other social networks.
The popularity of these posters kept growing, triggering parodies and imitations of all kinds. Some examples include "Keep spending and carry on shopping" or "Keep calm and play louder". You can make your own variation too. Think of your own "Keep calm" Poster as an excuse to see life from a different perspective and have some fun. You deserve it!