Springkite Creativity & Innovation Workshop
The Silicon Valley Experience that takes your innovation skills to the next level
Organized by Innovation Experts Ideami Studios & the Posterini Marketing Platform
Raise yourself above the complexity and competitiveness around you by learning to balance analytical and creative skills in order to generate innovative solutions and ideas to the challenges you face in both your professional and personal life.
Amazing Spring Discounts, Register Early!
Only Barcelona / Prague
If you prefer to pay on the day of the event, click on
"Show other payment options "
below the Paypal sign at the EventBrite Page, and you can then register online but pay later at the event. Participants that take advantage of this discount will also receive a 1 Month Ideation Creativity Professional Posterini Account worth $45!
What is Springkite
The IBM Global CEO Study states that creativity & creative thinking are the most important skills that predict success in a society where complexity/competition keep growing. Springkite is easy to explain:
Complexity/Competition are often part of our professional/personal challenges.
To defeat Complexity/Competition you need innovative/unique solutions.
Analysis/logic on their own are insufficient to get there.
SK Participants choose their challenge/problem (Professional or Personal) Click for Examples
Participants learn techniques/exercises/strategies that combine analytical & creative thinking to find innovative solutions/ideas.
SK uses your full potential, it is multi disciplinary/sensorial. It has different modules that focus on different skills/senses.
After the workshop, you continue applying what you learnt to your next challenges.
You become more complete, balanced and Creative, ready to find innovative solutions to the specific challenges you face in both your professional and personal life.
Who is it for
Springkite is ideal for employees, managers, directors, executives, entrepreneurs, creatives and in general any person if:
You want to become more creative in general
You want to learn creative thinking techniques to find original ideas/solutions to specific problems/challenges in your professional or personal life
You want to balance your analytical and creative thinking to become a more balanced professional/person
You want to expand your creative thinking skills to involve not only language but also visuals, movement, sound and in general your entire potential
You want to learn how to find ideas/solutions that are innovative/unique/original to overcome the competition and complexity that surrounds us today
Award Winning creative expert Ideami
helps you empower your creative thinking skills with an
Innovation, ideation & creativity workshop
that brings it all together, multiple modules and a complete way to generate solutions to specific challenges, involving every part of your self
What you get
On Springkite you will:

Work on any challenge you choose
Generate insights and solutions
Improve your balance between analytical & Creative thinking
Combine different tools, from traditional ones to cutting edge tech ones that only Springkite/Posterini offer, including the ideation and brainstorming Posterini module.
Empower your creative thinking and other vital skills like observation, comunication, lateral thinking, improvisation and spontaneity. These and others have been identified by the latest IBM world CEO study as critical for the success of any company or group today.
Expand brainstorming and discover soundstorming, emotionstorming, lightstorming and more!
Get feedback, expand and grow!
SK by Posterini is an all in one workshop that accelerates your creative skills and refreshes your mind, giving you new strategies and tools to be more productive in life and at work
Sk is directed by award winning Ideami Studios and Posterini.com. This amazing workshop is ideal for groups of all kinds, from businesses to organizations and beyond.
Download the Ideami White Paper 'A New Balance'. This paper emphasizes the need to find a new balance between our creative and analytical ways of thinking. Book today your Springkite, Email us at info@posterini.com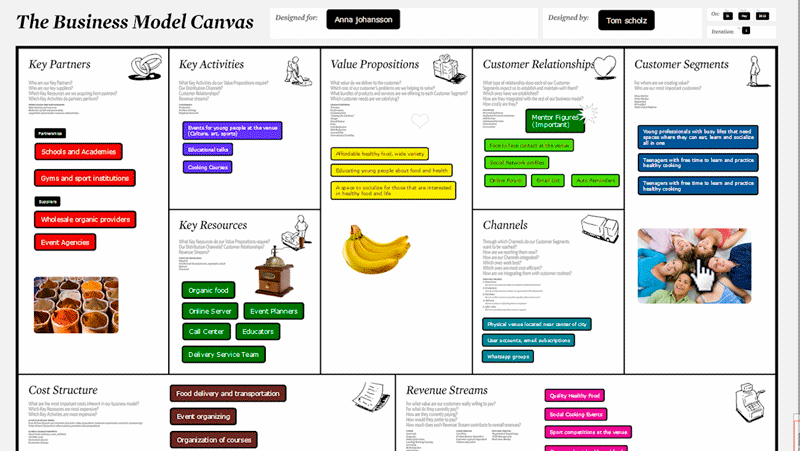 Example: A case study in summary
Anna Keller is our participant and she defines and describes her challenge from a human centered perspective. The process moves through an intensive ideation process enriched with multiple iteration and feedback loops. In the end Anna has completed a BMC graph (business model canvas) and presents her conclussions and solutions as well as her market strategy, receiving more feedback.
First, anna identifies and describes the challenge. She is trying to find new solutions to better manage the resources of her firm
She focuses on the community and environment related to the challenge and identifies details, constraints, obstacles and opportunities.
Anna begins working also on her BMC business model canvas graph that will capture the evolution of her insights
Insights
Anna uses the Posterini/SK ideation engine to incubate and generate insights, including a peer to peer task exchange system that improves efficiency and a feedback engine focused on blockers that affect productivity
Visual
Through visualization techniques, Anna expresses her challenge in visual ways, exercising her perceptual skills through the infinite expressiveness of lines; New insights include an energy filtering system that extends and shapes the physical limits and boundaries of the firm responding to environmental conditions
Gesture
Spontaneity, improvisation, expressiveness and communication take center stage as Anna explores her challenge with gesture and movement. Her new insights include new ways of using technology to distribute electric output through the firm's venues.
Pattern
Light is the main character on this module. Through different levels of abstraction Anna exercises her imagination and creativity generating new insights. One of them is a new way of track and classify efficiency levels across the firm.
Emotion
Anna swimms in a pool of emotions as perception, communication and emotions blend, connecting feelings and words, expressing new solutions and insights. One of them utilizes emotional feedback and rewards channeled through gaming, encouraging employees to find new ways to contribute positively to the company.
Context
We turn to the key dimension of context. Anna studies her challenge through a changing pool of contexts and environments, combining different abstraction levels, from a different language to a variety of acoustic stimuli. Her mind is stimulated and refreshed, stretched in multiple directions. New insights emerge, like a new emergency system to deal with infrastructure challenges or the use of crowdsourcing to solve real time issues related to specific deficiencies.
Meditation
We arrive to the silence that contains everything inside. Observation, perceptual skills and imagination blend with sound to navigate our challenge and generate new insights, like for example a network of sensors that redistribute resources combining existing data with genetic algorythms and fuzzy logic.
The importance of feedback
Participants record their thoughts, insights and notes in different ways and formats as they generate in parallel the BMC graph. In response to the feedback they receive they re-shape and constantly update their notes.
Pitch
At the end of the process, Anna presents her solutions, BMC graph and go to market strategy to the rest of the group. She incorporates the feedback she receives into her conclussions.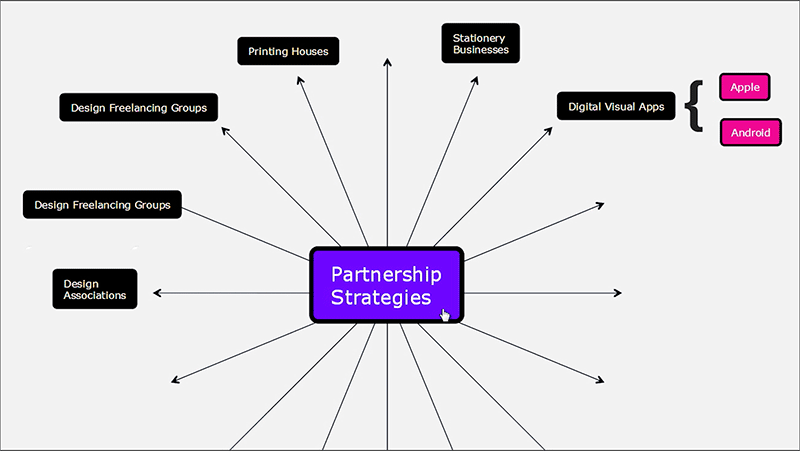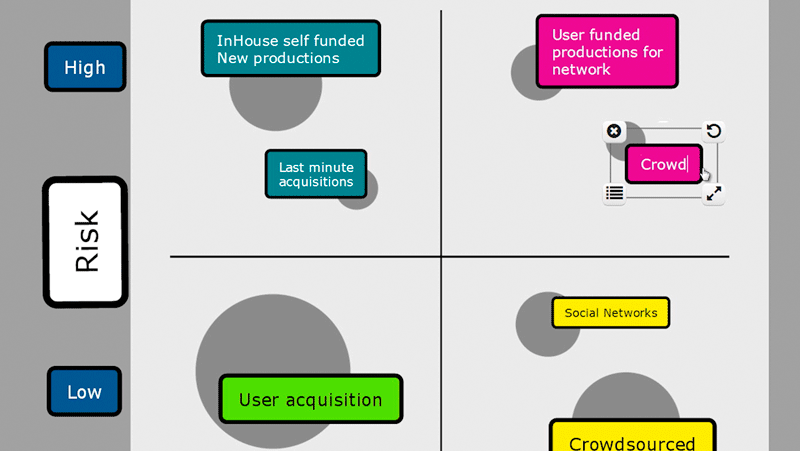 The workshop feels like an intense and complete renewal of our minds. Not only Anna has delivered insights and solutions working both individually and in a group, but she has done so combining a variety of tools, blending and balancing creative and analytical thinking and connecting each of her senses and skills to the challenge. She has emerged a more productive and creative human being.
Booking Springkite
Booking: Join our next public event here To host a Springkite at your company or venue contact info@posterini.com.
Group Size: We can adapt to sizes from 10 to 50 participants
Duration: Springkite can be given as a 1 or 2 day event
Requirements:
Wifi connection. Participants should bring pen, paper, any camera (smartphone is ok) and a laptop computer or tablet.
Why SK matters
According to the latest edition of the prestigious IBM study on 1500 CEO's around the world (covering more than 30 industries) creativity is the most important factor for future success, be it of a company, an institution or any group. This workshop focuses on the skills that the IBM study emphasizes as the key ones today.
Why is it so Unique
SK is a unique workshop among its kind because

SK matches the conclussions of the IBM's global study. Analysis is a limited way of dealing with the complexity of our world. SK workshop helps you balance analytical and creative thinking to improve your productivity and the quality of the solutions you generate.
At SK, language is only the beginning, only another actor in a large production. You will exercise your full potential, involving sound, visuals, movement, emotion, context and more, enhancing your flexilitiy, improvisation, observation, lateral thinking, expressiveness, team work, creative thinking, communication and other skills
SK is above all a very practical workshop. You work on real challenges and produce useful results.
The tutor, Javier ideami, is an award winning multidisciplinary expert that has been combining successfully for years technology, entrepreneurship, business, media and art.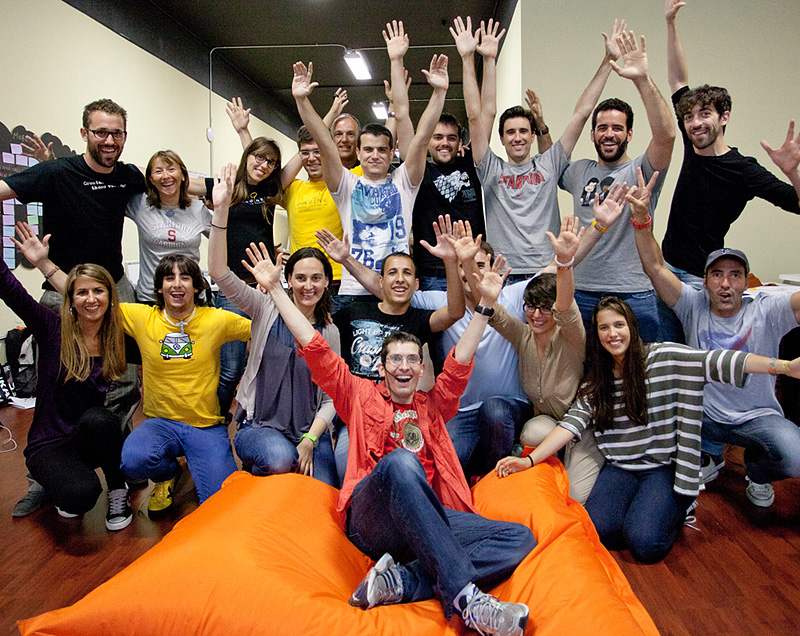 The Tools
SK brings a unique set of tools that include the Posterini ideation engine and the set of sound, light, emotion and other brainstorming tools of the Springkite platform.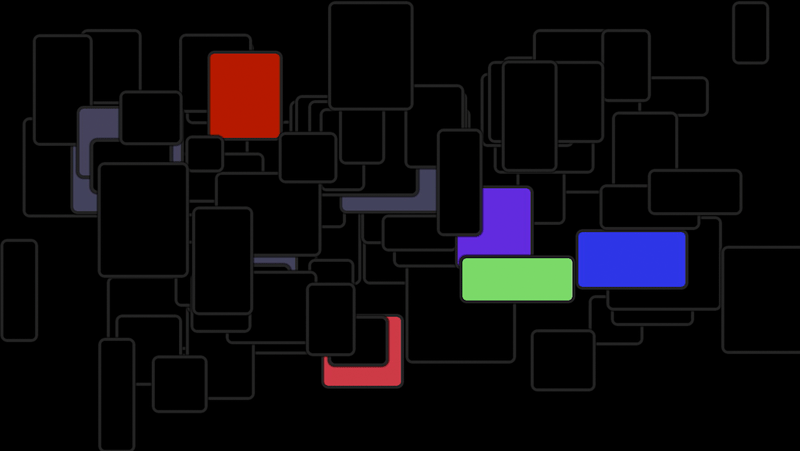 Those tools are combined with traditional ones, producing one of the most all encompassing and unique creativity and innovation events you can find anywhere in the world.
Watch below a short video of a special SK workshop given to young entrepreneurs that took place in San Francisco
Testimonials
"The Springkite workshop was truly the most brilliantly challenging hours of my life. It pushed me to extend beyond my capabilities" Eric Hsieh
"I had the privilege to take the Springkite workshop and the experience was fantastic. An incredible way to exercise every neuron in our brains! During the workshop we all generated amazing ideas while having fun and creating new bonds as a group. SK is a new and great way to rediscover our creativity. I very much recommend it to everyone, no matter age or background!" Rosa Monge
"This year we added to our innovation program the Springkite workshop. Ideami worked intensely with our entrepreneurs and without a doubt we will repeat this activity again in future programs. The entrepreneurs were amazed with what they were able to achieve through the different creativity techniques they learned. They came up with incredible ideas!" Xavier Verdaguer
"i studied advertising in the past and i found this workshop amazing and totally different and new compared to what i've seen before. Best of all, you generate amazing and useful ideas, it works!!!" Jordi Valls
"A totally mind-changing experience, its intensity and diverse activities motivated us and gave us a creativity boost which we can now apply in our lifes, careers and projects" Jorge Rodriguez
Who Should Attend
Any business, group or individual that wants to better balance their analytical and creative thinking to achieve more productivity, efficiency, innovation and satisfaction at work and in their lives.
The Tutor
Javier Ideami is an award winning multidisciplinary creative director, artist, entrepreneur and engineer who has successfully combined creative media, technology and business for years while leading innovative workshops, conferences and events. Ideami's expertise combines fields as diverse as software engineering, design, photography, filmmaking, marketing, music, acting, public speaking and others. He is the founder of award winning Ideami Creative Studios as well as multiple business ventures. Ideami has spoken at prestigious institutions including Berkely and Stanford Universities in California, the United Nations FAO headquarters, the faculty of architecture at the university of Rome, Canary Wharf financial centre in London and at other numerous symposiums and events around the world.
Join SK
The challenges of today are complex and diverse. Expand and stretch your mind, bloom like spring, kite like the wind, it's the time to welcome a new creative spring in your mind.
To host a Springkite contact the Springkite Team at ideami@ideami.com
To join an existing Springkite event, book with the buttons at the top of this page.